Commercial HVAC in Lawrenceville, NJ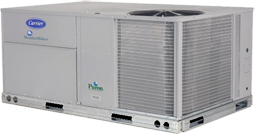 When your Lawrenceville, NJ business or organization needs commercial HVAC services, Warren Heating & Cooling can help. For years, we've been assisting people with their commercial heating and cooling needs, and we want to help you too. We are experienced in everything from complex chillers to computer room cooling. Commercial HVAC replacement represents a significant investment for any business. You may wonder how long your commercial system will last. With a quick audit, we can provide information on the age and condition of your system, estimate the remaining life of your equipment and plan for general maintenance and eventual replacement.
Maintaining the HVAC equipment you have at your Lawrenceville, NJ business or organization is a vital first step in providing reliability and to assure peak performance. We can tailor a discount service plan to suit your specific needs, and our plans also offer discounted rates when unexpected repairs arise. At Warren Heating & Cooling, we have a fully trained service department that will get a technician on-site when you need one. And, we're on call 24 hours a day, seven days a week to assist you with your service needs.
For the commercial HVAC needs of your Lawrenceville, NJ business, trust Warren Heating & Cooling.
At Warren Heating & Cooling, we're pleased to help our commercial clients in Lawrenceville, NJ install, maintain and repair their HVAC systems, so that their employees and customers can enjoy climate controlled comfort, no matter what the outside temperature. We work hard to provide our commercial customers with the best HVAC services available. You can count on us to offer comprehensive services for all the comfort needs of your business or organization, completed for you by our talented team of highly skilled technicians, who have been specially trained in commercial HVAC applications. Let us help you with the following commercial needs:
We're a Carrier® Factory Authorized Dealer, we have an A-plus rating with the Better Business Bureau, and we're an Angie's List Super Service Award winner. You can count on us to help you with all of your air conditioning needs. At Warren Heating & Cooling, we make sure our team is completely trained on all makes and models of commercial HVAC equipment. They can maintain and repair virtually any make or model of commercial heating or cooling system on the market today, and they'll strive to meet your needs professionally, efficiently and to your complete satisfaction. That's why we keep growing, with more satisfied customers in the Lawrenceville, NJ area year after year.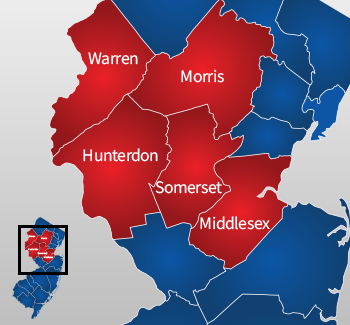 Getting the help you need for your business or organization's commercial HVAC system is as easy as making a call to Warren Heating & Cooling. We can help you get the commercial service you need for your Lawrenceville, NJ business, be it repair, maintenance or installation, so you can count on consistent comfort for your employees and clients. To learn more, simply give us a call at (908) 735-0791.