Heating Maintenance in Flanders, NJ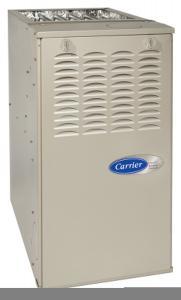 Unfortunately, many homeowners wait until the heating system in their home has stopped working before calling a heating and cooling company, and that can lead to costly emergency repairs. If the heating system in your Flanders, NJ home reaches this point, not only will you typically pay more for the repair than you would have for heating maintenance, but also you will likely find yourself without heat when you need it the most. When the weather is at its coldest, heating companies are busy - and that means you'll likely have to wait before getting the repair you need. So you will probably be glad to know that most of these scenarios can be avoided - simply by choosing heating maintenance through Warren Heating & Cooling.
In order for the heating system in your Flanders, NJ home to continue to run smoothly and efficiently, it needs routine maintenance. When your system doesn't receive the service it needs, it can become less energy efficient and break down more frequently. With regular maintenance, small problems can be caught and corrected before they become larger, more expensive ones. When you choose annual heating maintenance from Warren Heating & Cooling, we'll help you prevent costly repairs, so you can relax and enjoy the comfort of your home - even on the chilliest night of the year. Choosing heating maintenance with Warren will give you peace of mind.
When you need heating maintenance for your Flanders, NJ home, count on Warren Heating & Cooling.
At Warren, our technicians work hard to make sure your needs are met in an efficient and professional manner, with your complete satisfaction in mind. In fact, we specially train our team of expert technicians to provide heating maintenance for all makes and models of heating equipment, including the high quality brands we install. We continue to grow throughout the Flanders, NJ area because we strive to keep our customers satisfied by offering a full range of heating services. In addition to heating maintenance, we're pleased to provide the following:
Improving the heating in your Flanders, NJ home is as easy as making a call to Warren Heating & Cooling. We can help you get the heating repairs you need so that you and your family can experience the best in home comfort. Simply give us a call at (908) 735-0791 and we will be more than happy to help you with any heating service needs you may have.