Heating Repair in Flemington, NJ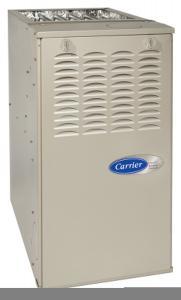 One of the worst fears a homeowner can have is having their heating system quit on the coldest night of the year in Flemington, NJ. If this happened to your family, wouldn't it give you peace of mind knowing that there's a heating specialist in the area who is ready to help you with your heating repair needs? Luckily, you've got us! For years, Warren Heating and Cooling has been providing customers in Flemington, NJ with courteous, professional heating services – and we want to help you, too. No matter what make or model of system you own, we can help with your heating repair. Our team of highly trained technicians can troubleshoot your system to meet your heating repair needs. We're able to repair any brand of heating system – even if you didn't purchase your system from us. We will still help you get it fixed and running in no time flat.
Warren Heating & Cooling is pleased to offer our Flemington, NJ customers emergency heating repair services, so that you and your family won't be left out in the cold in the event of a breakdown. You can count on us to provide you with the very best heating repair services, courtesy of our NATE-certified technicians. Our technicians will easily be able to identify the issue your heating system is experiencing, no matter what brand you own.
At Warren Heating & Cooling, choosing us to help you with your heating repair needs means you won't have to skimp on quality.
That's because our team of professional technicians receives training in all aspects of heating repair. What's more, we use only the best quality parts when making repairs to your system, and can also offer you full-service heating contracting. No matter what your needs, we can help. Aside from heating repair services, we're happy to provide you with the following for your Flemington, NJ home:
Our technicians have been specially trained to perform heating repairs on your heating equipment, like the high-quality Carrier® brands and models we sell. We strive to meet your needs in a professional, efficient manner, while making sure you're completely satisfied with the work we've done for you. It's for this reason we continue to grow and gain more satisfied customers all throughout Flemington, NJ, year after year.
Improving the heating in your Flemington, NJ home is as easy as making a call to Warren Heating & Cooling. We can help you get the heating repairs you need so that you and your family can experience the best in home comfort. Simply give us a call at (908) 735-0791 and we will be more than happy to help you with any heating service needs you may have.