Heating Service & Tune-Up in Warren, NJ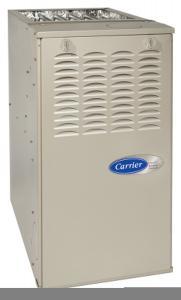 Of course you make sure that your vehicle receives the annual service and tune-up it needs to run its best. You may not have realized, though, that similarly, you need to make sure the heating system in your Warren, NJ home receives heating service and tune-ups as well. You might not know it, but one of the single best ways you can ensure that your heating system is working effectively and efficiently is by providing heating service and tune-up on an annual basis. When you work with us, you'll know you're getting the best heating service and tune-up on the market, because we've helped thousands of people throughout the Warren, NJ area - and we can help you, too.
Warren trains and employs technicians who are true craftsmen in their trade. We believe this sets us apart from other companies, and we think you'll notice the difference as well. Our technicians have a great attitude and a great work ethic, and they treat your home with the utmost respect and care. Our entire company strives to ensure that your experience with us is hassle-free and enjoyable - from the professionalism of our system specialists to the dedication of our highly knowledgeable field personnel. We want you to receive the best heating service and tune-up for your Warren, NJ home. Our job is to deliver the very best to each and every one of our valued customers, and for us, no job is complete until you're satisfied.
Count on Warren Heating & Cooling when you need heating service and tune-up for your Warren, NJ home.
When you work with Warren on the heating service or tune-up you need for your Warren, NJ home, you'll be working with a home comfort company that provides you with all the heating services you need. By placing your trust in us, we take our responsibility to you very seriously. That's why we strive to provide all of our customers with expert heating services and high quality products. The difference between Warren and other heating contractors is how we treat our customers. We will always tell you upfront what the cost will be to complete the work you need the right way. We'll thoroughly explain everything we do for you. As a full-service heating contractor, besides heating service and tune-ups we're pleased to provide:
At Warren, we train our team of expert technicians to perform heating service and tune-ups on your heating systems, like the quality Carrier® systems we sell and install. They'll work with you to meet your needs professionally and efficiently, and with your complete satisfaction in mind. Our customer commitment is why we keep growing, with more and more satisfied customers throughout the area, year after year.
Improving the heating of your Warren, NJ home is as easy as making a call to Warren Heating & Cooling. We can help you get the heating service and tune-up you need so that you and your family can experience the best in home comfort. Simply give us a call at (908) 735-0791 and we will be more than happy to help you with any heating service needs you may have.