Furnace Repair in Essex County, NJ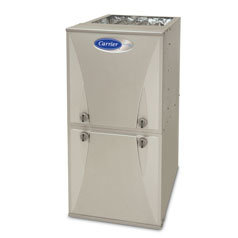 It's the coldest night of the year and the furnace in your Essex County, NJ home just stopped working. This is a situation any homeowner would want to avoid, but sometimes it's an unavoidable part of homeownership. If your furnace isn't operating properly, you'll likely want to get it up and running again quickly for your family's comfort and safety. At the same time, you'll want to find a contractor who's able to complete your furnace repair professionally. When you work with Warren Heating & Cooling, LLC, you'll never have to worry about the quality of our work. Our expert technicians have been helping people with their furnace repair needs for years, and they want to help you, too.
No matter what the make or model, our highly skilled technicians are trained to easily identify with the issue with the furnace in your Essex County, NJ home, and offer you options for furnace repair. So, if your system does break down during the middle of the night, you won't have to stress – you can count on us to provide you with 24/7 emergency services, completed to your satisfaction by our NATE-certified technicians.
Warren can help with the furnace repair needs of your Essex County, NJ home.
When you choose Warren Heating & Cooling for the furnace repairs you need in your Essex County, NJ home, you can count on our quality products and services. Our skilled technicians receive training in all aspects of furnace repair, and use high-quality parts when making repairs to your system. And, Warren proudly offers complete furnace contracting services, so besides receiving top-notch repair from us, we're pleased to offer a comprehensive listing of many other furnace products and services, including:
At Warren Heating & Cooling, your satisfaction is an important part of our business. It's this level of commitment to our customers that allows us to grow throughout the Essex County, NJ area year after year, building our family of satisfied customers with every job we do.
Better heating for your Essex County, NJ home is simple – just call Warren Heating & Cooling. We can help you get the furnace repair services you need so that you and your family can experience optimal home comfort. Just give us a call at (908) 735-0791 and we will be more than happy to help you with any furnace service needs you may have.