HVAC in Mercer County, NJ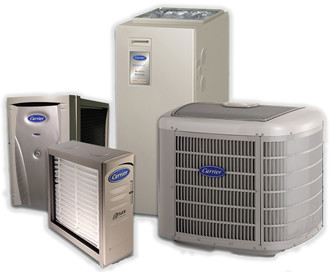 When you need an HVAC contractor for your Mercer County, NJ home or business, it isn't always easy to find someone who can meet all of your home comfort needs both professionally and efficiently. There are a lot of customers out there who may claim to be the best, but how can you know if they really are? With Warren Heating & Cooling, there is no guesswork – we provide a comprehensive listing of HVAC services, we have the certifications to back our expertise, and great references from our many satisfied customers.
Since the beginning, Warren Heating & Cooling has been offering HVAC services for homes and businesses in the Mercer County, NJ area. It has always been our goal to provide our customers with the best HVAC equipment on the market, that provides customers the efficiency and advanced technology they need for optimal comfort in their homes or businesses, regardless of the weather outside. You can count on our NATE-certified technicians to offer you quality installation, maintenance and repair services, so you can enjoy total comfort both at home and at your business.
Warren Heating & Cooling provides the HVAC services you need for your Mercer County, NJ home or office.
Warren Heating & Cooling strives to offer customers a wide array of heating and cooling services for their homes and businesses. A full-service HVAC contractor, we've provided expert residential and commercial HVAC services to Central and Northern New Jersey since 2003. We work hard to make your experience with us hassle-free and enjoyable, and your trust in us means a lot – we never take it for granted. We proudly provide a comprehensive lineup of HVAC services. Choose Warren for:
The solution to your HVAC needs is only a phone call away. The experts at Warren Heating & Cooling will help you get the HVAC service you need for your Mercer County, NJ home or business so you can experience the best in comfort. Give us a call today at (908) 735-0791. We will happily help you with any HVAC service needs you may have.
Areas We Provide HVAC Services in Mercer County, NJ:
Townships We Serve:
East Windsor, NJ
Ewing, NJ
Hamilton, NJ
Hightstown, NJ
Hopewell Borough, NJ
Hopewell Township, NJ
Lawrence, NJ
Pennington, NJ
Princeton Junction, NJ
Princeton Township, NJ
Trenton, NJ
Washington, NJ
West Windsor, NJ