Heating Maintenance in Morris County, NJ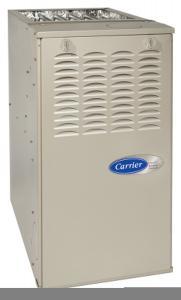 It's an unfortunate fact - many homeowners wait until their heating system is no longer functional before calling a heating and cooling company. This generally translates into costly emergency repairs - and finding themselves without heat when they need it the most. When the coldest day of the year hits, service calls go up - and if you're one of the people who's heating system breaks down you may find yourself on a waiting list. But there is a bright side - all of this can likely be avoided when you choose heating maintenance for your Morris County, NJ home from Warren Heating & Cooling. You'll save time, money and hassle, because regular maintenance oftentimes pays for itself through reduced repair costs and better energy efficiency for your heating system.
To keep the heating system in your Morris County, NJ home running at its best, it requires a routine maintenance schedule. If not regularly serviced, heating systems begin to waste energy and tend to break down more often. Small problems can be caught and corrected before they become a larger, more expensive issue. Annual heating maintenance from Warren Heating & Cooling can help prevent these costly repairs, allowing you to breathe easy and enjoy the comfort of your home even on the coldest night of the year. When you choose heating maintenance with Warren, you'll gain peace of mind.
Choose heating maintenance for your Morris County, NJ home from Warren Heating & Cooling.
Warren Heating & Cooling trains our expert team of technicians to provide heating maintenance for just about any type of heating system on the market, as well as the high quality brands we offer. Our technicians will strive to ensure that your needs are met both efficiently and professionally, keeping your complete satisfaction top of mind. We continue to grow and gain customers year after year because we provide top-of-the-line heating maintenance to our Morris County, NJ customers, and much more. As a full-service heating contractor, we are pleased to offer a full range of heating services. Besides heating maintenance, we proudly provide:
Improving the heating in your Morris County, NJ home is as easy as making a call to Warren Heating & Cooling. We can help you get the heating repairs you need so that you and your family can experience the best in home comfort. Simply give us a call at (908) 735-0791 and we will be more than happy to help you with any heating service needs you may have.