HVAC in Union County, NJ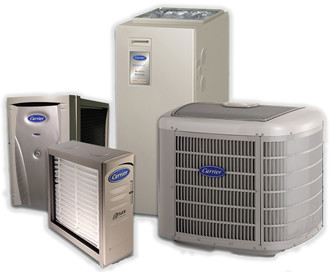 If you've been looking for an HVAC contractor who can help with your home and business comfort needs in a professional and efficient manner, then you know that choosing the right contractor can be tough. Many companies claim to be the best for the job, so it can be hard to know who actually is. When you decide to work with Warren Heating & Cooling for the HVAC needs of your Union County, NJ home, though, you won't be disappointed. You'll see that we're backed by references from satisfied customers, we provide a wide range of HVAC services, and we have the right credentials.
Warren Heating & Cooling has been providing HVAC service to homes and businesses in the Union County, NJ area for years. Since we began, we've grown our business to offer the very best in HVAC equipment that feature the advanced technology and efficiency you need to stay comfortable, no matter the weather. Our customers can rest assured knowing that our NATE-certified technicians provide the best installation, maintenance and repairs for maximum comfort in their homes and businesses.
Warren Heating & Cooling provides the HVAC services you need for your Union County, NJ home or office.
Warren Heating & Cooling strives to offer customers a wide array of heating and cooling services for their homes and businesses. A full-service HVAC contractor, we've provided expert residential and commercial HVAC services to Central and Northern New Jersey since 2003. We work hard to make your experience with us hassle-free and enjoyable, and your trust in us means a lot – we never take it for granted. We proudly provide a comprehensive lineup of HVAC services. Choose Warren for:
The solution to your HVAC needs is only a phone call away. The experts at Warren Heating & Cooling will help you get the HVAC service you need for your Union County, NJ home or business so you can experience the best in comfort. Give us a call today at (908) 735-0791. We will happily help you with any HVAC service needs you may have.
Areas We Provide HVAC Services in Union County, NJ:
Townships We Serve:
Berkeley Heights, NJ
Clark, NJ
Cranford, NJ
Elizabeth, NJ
Fanwood, NJ
Garwood, NJ
Hillside, NJ
Kenilworth, NJ
Linden, NJ
Mountainside, NJ
New Providence, NJ
Plainfield, NJ
Rahway, NJ
Roselle, NJ
Roselle Park, NJ
Scotch Plains, NJ
Springfield, NJ
Summit, NJ
Union, NJ
Westfield, NJ
Winfield, NJ