Ductless Air Conditioning in Central and Northern New Jersey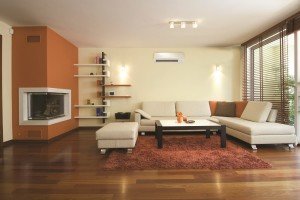 If you have a room in your Central or Northern New Jersey home or commercial space that you'd like to be more comfortable, but you're worried about having to install additional ductwork, a ductless air conditioning system from Warren Heating & Cooling may be your solution. Ductless air conditioning systems are high-efficiency cooling systems that allow you to keep spaces that don't have ductwork, as comfortable as those that do.


 Warren provides expert installation of ductless air conditioning systems. Ductless AC works perfectly in areas like converted attics, new additions, finished basements, sunrooms, older homes, data or storage rooms, kiosks and off-hours offices. Any living or working space without ductwork is likely a good space for ductless air conditioning.
See how Warren can meet the ductless AC needs of your Central and Northern New Jersey home.
We proudly offer ductless air conditioning that you will enjoy, and you can count on the comfort, efficiency and quiet cooling these systems provide. What's more, when you choose Warren for your ductless air conditioning needs, you'll also have access to our complete range of air conditioning products and services, which includes:

Enjoying better air conditioning in your Central and Northern New Jersey area home is as easy as giving us a call. We can help you get the ductless air conditioning system you need so that you and your family can experience the best in home comfort. Simply give us a call at (908) 735-0791 and we will be more than happy to help you with any ductless air conditioning needs you may have.

Areas We Provide Air Conditioning Services:
Counties We Serve:
Towns We Serve: