Furnace Maintenance in Scotch Plains, NJ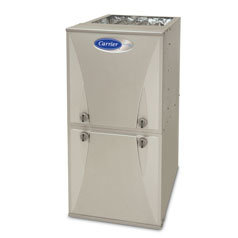 Often, people wait until the furnace in their Scotch Plains, NJ home stops working before contacting a heating company to help. At Warren Heating & Cooling, LLC, we'll always be there to help our customers if they find themselves in need of repair services, but we also advise them to be proactive in protecting their investment by getting regular furnace maintenance. If your furnace breaks down, you'll likely have to pay more than you would if you had a furnace maintenance plan, not to mention having to wait due to service call backups. However, if you have a regular furnace maintenance schedule in place, you can save time, money and frustration. That's because preventive maintenance can pay for itself through lower repair costs, fewer operational problems and improved energy efficiency.
By having routine furnace maintenance in place for your Scotch Plains, NJ home, you'll be able to rest assured that your furnace is operating effectively, efficiently and safely. At Warren Heating & Cooling, we can provide you with the furnace maintenance you need for your home, which will help it enjoy better efficiency, keep it from costly breakdowns, and give it an extended life.
Count on furnace maintenance from Warren for your Scotch Plains, NJ home.
At Warren Heating & Cooling, our expert team of technicians are specially trained to provide heating maintenance for just about any type of furnace system available today, as well as the top-quality furnace models we offer. Our technicians strive to make sure your needs are met in a professional and efficient manner, with your complete satisfaction at the heart of everything we do. It's that difference that's helped us grow and gain more customers throughout the Scotch Plains, NJ area – year after year. We are a full-service furnace contractor, and aside from furnace maintenance, we're pleased to offer:
Better heating for your Scotch Plains, NJ home is simple – just call Warren Heating & Cooling. We can help you get the furnace maintenance you need so that you and your family can experience optimal home comfort. Just give us a call at (908) 735-0791 and we will be more than happy to help you with any furnace service needs you may have.