Generators in Central and Northern New Jersey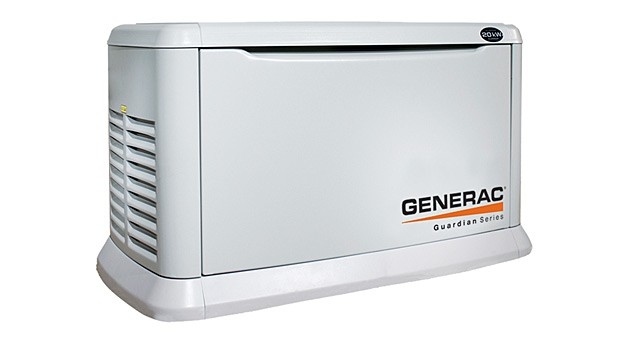 The weather in Central and Northern New Jersey has always been a bit unpredictable. Even if we can't predict what's ahead, we can still be prepared for what Mother Nature throws our way. At Warren Heating and Cooling, we believe being prepared includes having a generator for when your home loses power. If destructive weather hits our area, you could potentially be left without power for hours or even days on end. Protect your home, your family and your peace of mind with a generator. Warren Heating and Cooling is pleased to offer automatic standby generators throughout Central and Northern New Jersey.
An automatic standby generator starts up seconds after your home has lost power, backing up circuits and running on your existing natural gas or LP fuel supply. You have options when it comes to the way in which you power your home during an outage – including essential circuit, managed whole-house or complete whole house coverage. Our technicians are trained to install, repair and maintain any make or model generator. So, even if you didn't purchase your current generator from us, but would like to have it serviced, the skilled team of technicians at Warren Heating and Cooling can help.
Warren proudly provides generator contractor services throughout the Central and Northern New Jersey area.
At Warren Heating & Cooling, our customers are always our top priority – you can count on us to expertly meet your home generator needs. When you choose to work with us, you won't have to suffer through another power outage again. We'll provide you with a quality generator solution that will help keep you and your family both comfortable and safe. Our priority is your comfort and safety, and we can help you with your generator needs from installation to maintenance and repair. Choose us for:

At Warren Heating & Cooling, we want you to know that we mean business when it comes to your satisfaction. It's that commitment to our customers that has allowed Warren to grow throughout Central and Northern New Jersey year after year, with many more satisfied customers time after time.

If you'd like to learn more about generator services we can provide for your Central and Northern New Jersey home, Warren Heating & Cooling is ready to assist you. Just give us a call at 908.735.0791 and we will be more than happy to help you with any home generator service needs you may have.
Areas We Provide Generator Services:
Counties We Serve:
Towns We Serve: